04-19-2008



Join Date: Apr 2008

Posts: 2

Thanks: 0

Thanked 0 Times in 0 Posts
Screen Saver Slide show problem.
Hello all,
I recently reloaded my laptop with Vista Ultimate from Vista Home Premium. Everything went well and the reload went well but now when I go to my screen saver I want to make it a slide show of my pics and use the Speida (I think thats how you spell it
) theme but it says my video card cant play themes.
Back when I had Home Pre. I could play it in themes.
Any ideas why this is happening
Here is a screen of it: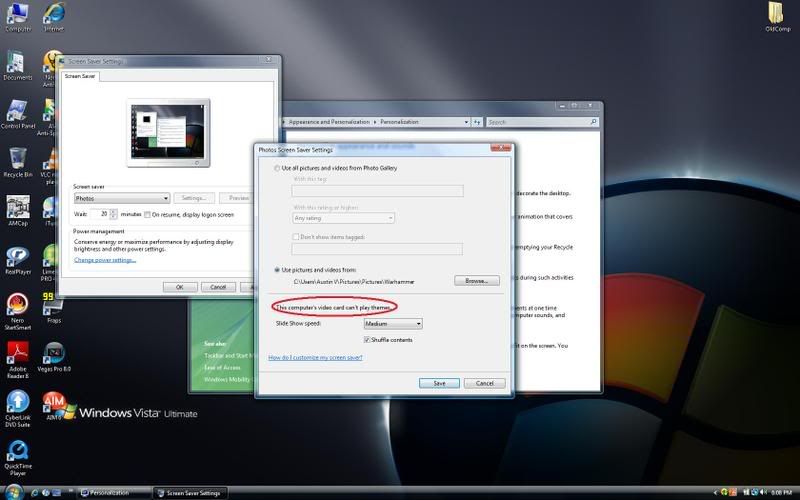 Thanks in advanced,
-Dark2