Hi, I'm modifying vista home premium for a friend who is a major luddite. I'm trying to simplify the system, automate updates and security, and lock her out of the desktop so that she is forced to use her Home folder to store her files. She has basically been using her computer like a toaster, installing everything in sight; never uninstalling anything; letting every single program that wants to not just run on start up; but also run in the background; and generally keeping the computer like a giant junk pile. Her desktop had so many icons you couldn't even see the wallpaper.
Anyhow, I have reworked her system to run very lean and added an app-dock in order to keep the software she actually uses right where she can see it. I've also moved all here files to her home folder and made the download folder her default download location for everything. I added launchers for her Home, Documents, Pictures, Music and Download to the app-dock. The idea is to force her to keep her stuff organized, but also keep it easily accesible.
This is what the desktop looks like now: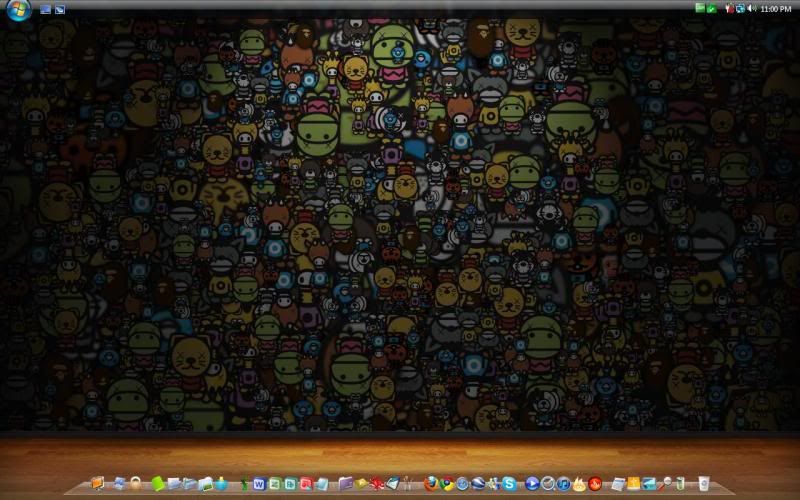 Now what I want to do is lock the system the way it is now. I now how to change her account permissions so that it no longer has admin rights. I also know how to lock the wallpaper so that it can't be changed.
What I want to do now is how to lock the desktop so that she can't add any icons to it
(so that she is forced to use the app-dock and the home folder). Is there a way to do this?
Thanks in advance for the help.