Hi, thanks for your reply!
Ok, so first of all my log in screen was similar to this one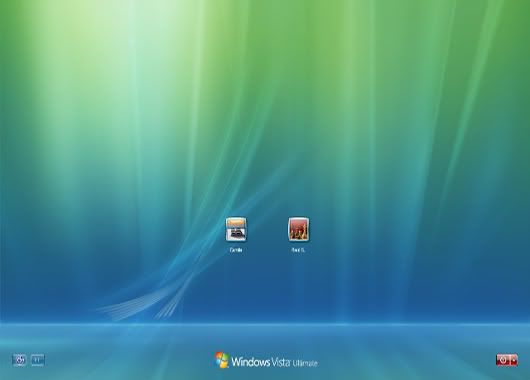 (note this isn't my picture, just a similar one found on an image search)
Then randomly it changed to something like this one
Well, not exactly like it, it doesn't pop up in a box, but it comes up with a square and two fields like above, but the rest of the screen is the same as the first pic, except the background has also changed to be plain blue like in the second pic
There's one field for entering username and one for password. Thats where I've tried typing the user name as Administrator with no password set, and it tells me its disabled. If I try username "Katie" as that was my original main account, it says username or password is incorrect. Also there appears to be something wrong with the red button in the bottom right corner - the shut down button works but if I click on the options arrow next to it, nothing happens.
Also, I probably will have the Vista dvd somewhere but not at my house so I haven't been able to try it yet. But even if I did have it, would I be able to do anything with it anyway when I can't log in?
If theres any other info you need please just let me know, I really appreciate you trying to help me!
Katie