10-25-2011



Join Date: Oct 2011

Posts: 1

Thanks: 0

Thanked 0 Times in 0 Posts
Folder Icons Not Rendering
All the folder icons look like this: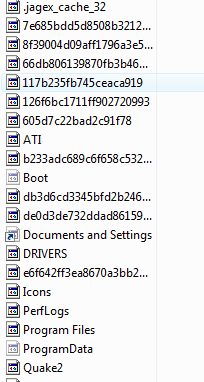 When I tried modifying the folders manually, or restoring them to the default yellow folder which is in the shell32.dll file, it did not apply. They remained the same. However, if i pick a different icon from anywhere else, it will change. Although they can be changed that way I have to do it for every folder individually.
I think the shell32.dll file is corrupted? But I can't delete it because it won't let me and I am the sole administrator on the computer.
All help is appreciated.