As we know, ITunes is the ?one way tool? for transferring the files from iTunes to iPod, but it blocks the functions from iPod to computer. So to back up iPod files to PC, we need utilize other tools. Bigasoft iPod Transfer is an ideal tool for us to realize our dream. And the following guide will show us how to transfer iPod songs and videos from iPod to PC.
Free download
Bigasoft iPod Transfer at
http://www.bigasoft.com/downloads/b-ipod-transfer.exe
Step 1 Run Bigasoft iPod Transfer
Free Download Bigasoft iPod Transfer, install and run it, then the following interface will pops up.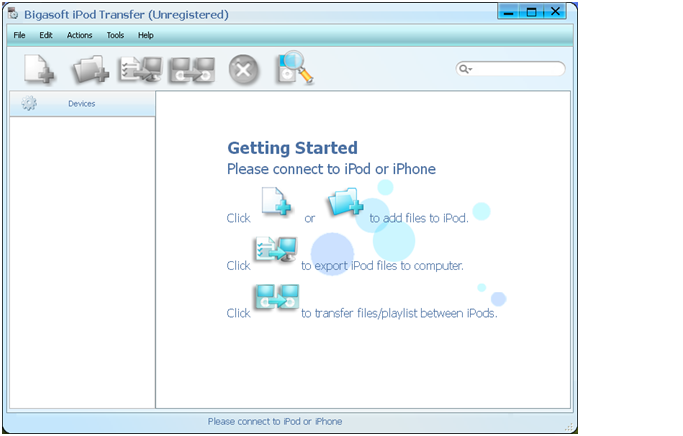 Step 2 Connect iPod to PC
Connect iPod to your PC through USB cable, and then the transfer software will automatically load your iPod into it. The interface of the transfer software will show you the type, capacity, version and other information of your iPod.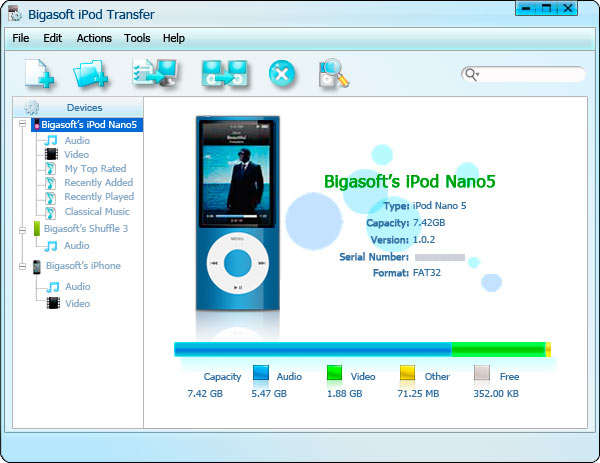 Step 3 Select the files you want to transfer
Open the library/playlist in which there are files you want to transfer, and then check the file(s) you want to transfer in the file list.

Step 4 transfer files to PC
Click ?Export to Local? button to choose the target folder for saving iPod files on PC, and then click ?OK? button to begin transfer progress. Few seconds later, the transfer process will be finished.
Tips: You can also directly drag selected files to target folder with ease.
Learn more about Bigasoft iPod Transfer at
http://www.bigasoft.com/ipod-transfer.html
Post Originated from
http://www.VistaForums.com
Vista Support Forums